The first step, before you can screen your first applicant, is to enable tenant screening. This is a very simple process that basically amounts to agreeing to the terms and conditions.
To get started, go to the "Screening" tab in your RentPost manager account.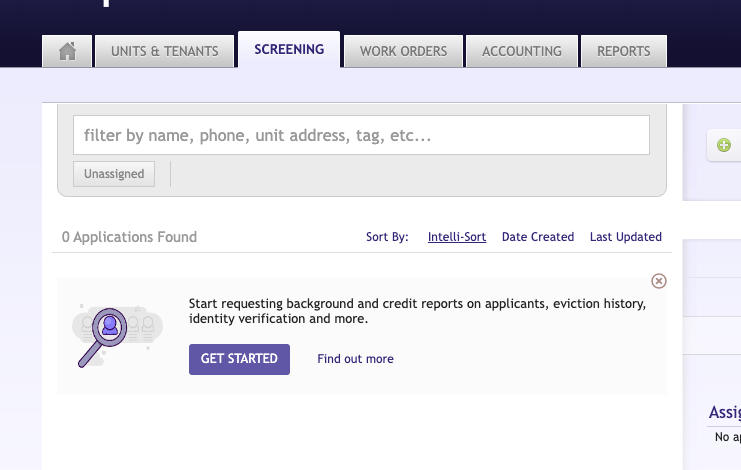 From here, you'll click the "Get Started" button.
If you've already closed out this notice, or don't see this option to "Get Started", you'll be prompted to enable when requesting a screening report on any existing rental application.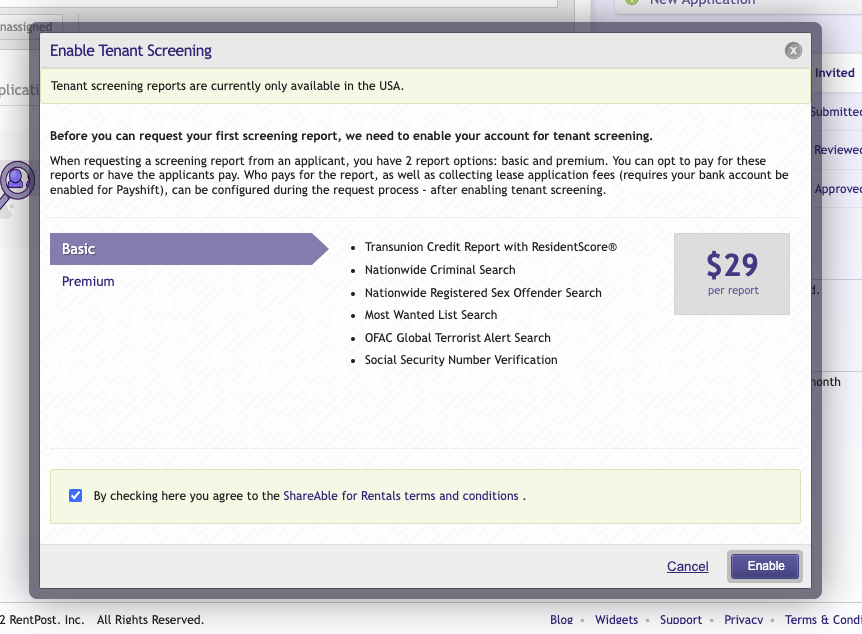 The last step here is to accept the terms and conditions and click "Enable". And that's it. You're now ready to start requesting credit and background checks from your applicants.
It's important to note that tenant screening is currently only available in the United States at this time.